Discover

why

the

Club Caddy

was voted the winner of

GOLF

CHANNEL'S

invention competition

,

Fore Inventors Only

, searching for the best new golf invention and why Tens of Thousands of players are saying "Where has this been all my life?", "I love it " and "This is a must have"!



Saves you Time

-- no more backtracking to look for clubs left behind or time spent cleaning wet, dirty grips. Spend that time enjoying the course and your friends!



Saves you Effort

-- eliminates the strain of bending over all day--Save your back for your swing or a night of TLC with your sweetie!



Saves you Money

-- grips and gloves last longer when they stay clean and clubs not left behind and lost don't have to be replaced, which leaves you more money to wager on skins or for a frosty beverage at the 19th!


Just squeeze & clip to the shaft about two inches above the hosel, square the club face (as in the photos) and place gently on the ground, no need to push it down. Make sure it's balanced-and walk away. It'll be waiting right there when you get back.


Squeeze, clip & stand. It's that easy!
Small and lightweight, The Club Caddy clips right to your extra club so there's nothing extra to carry or stick in the ground and and it stands your clubs up so no more bending over for clubs! It won't matter what's on the ground, water, dirt or chemicals that the maintenance crew used that day, because your grips will

never touch it.



A handy "bag clip" comes with it that slides over the rim of your bag, wherever you like for convenience, with a rod to clip the Caddy to when not needed. It's either on a club or on the bag-Nothing extra to carry around. Also included is a "keeper ring". You place it over the head of the Caddy, squeeze and let it fall toward the bottom of the legs, compressing them so you can store your Caddy in your bag until you need it for your next round (photos below right).















The Club Caddy works in the fairway, in the rough and its especially handy around the greens. Hit your shot, "shake hands" with your club and re-clip your Caddy to your other club as you walk to the ball.

It works great in the wind too! Just clip and point your club into the wind and it'll still be standing there waiting when you come by on your way back to the cart or to the ball. Use tee-pee style for holding two clubs when it's really

breezy

.

The Club Caddy supports one, two or more clubs and works for every club in the bag.

*
Simply stand one club up and lean the other against it-either grip to grip or tee-pee style (photos right).

This is the Inventor's website and I personally inspect every unit for quality and if it's not up to par-it's gone! With my guarantee you've got nothing to lose and a totally new and easier way to play the game.

Once you try Club Caddy Golf you'll never want to play any other way!

*

Long or belly putters and "fat shafted" clubs do not work well with Club Caddy due to weighting and design characteristics

.
Site by Club Caddy Golf
Perfect for a putter & wedge
or
putter & two wedges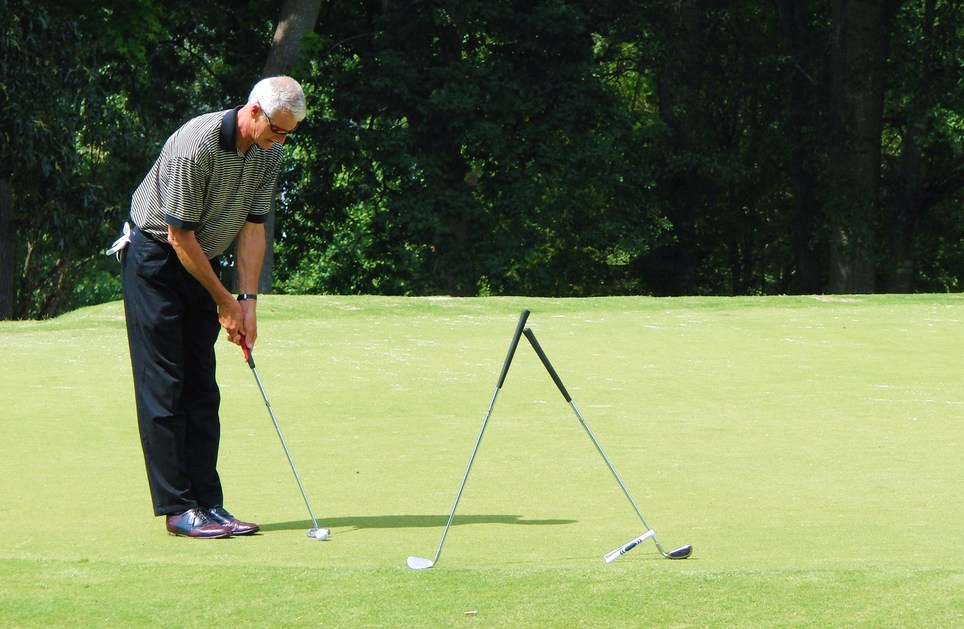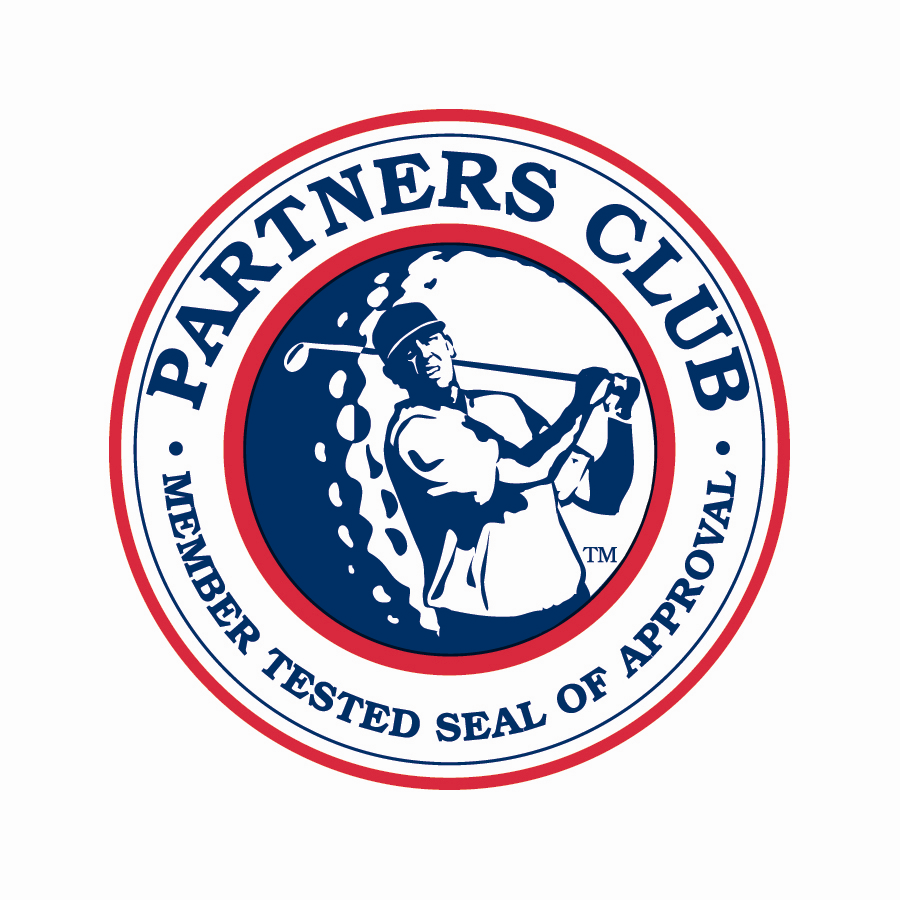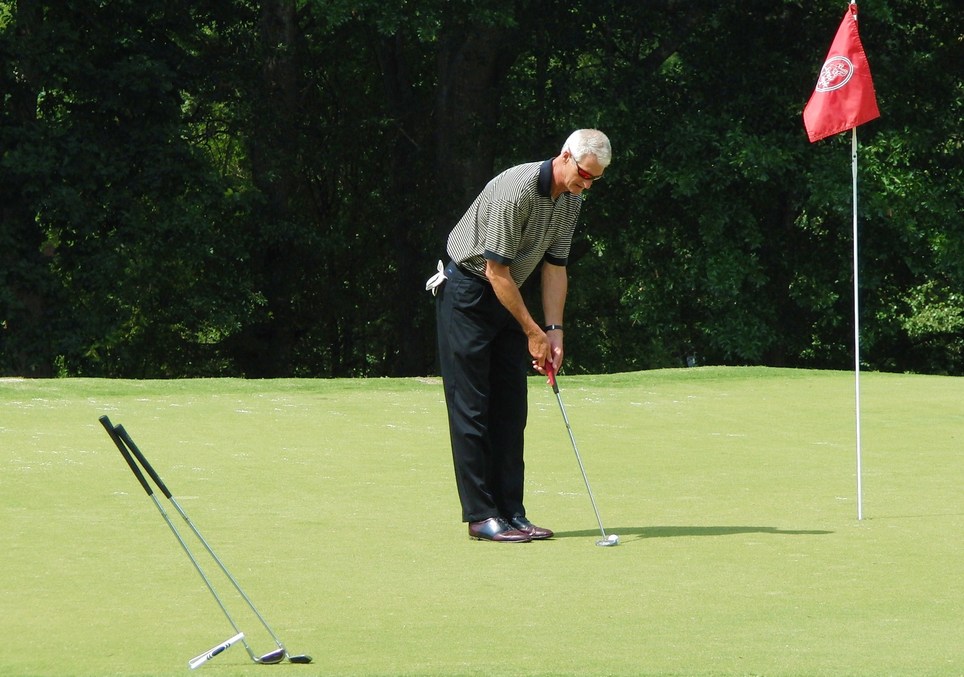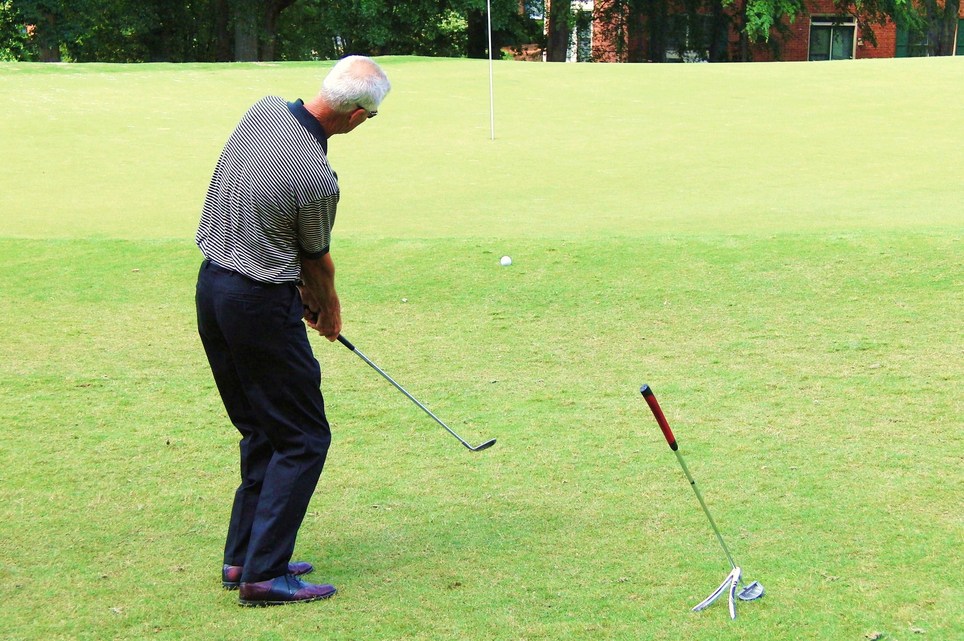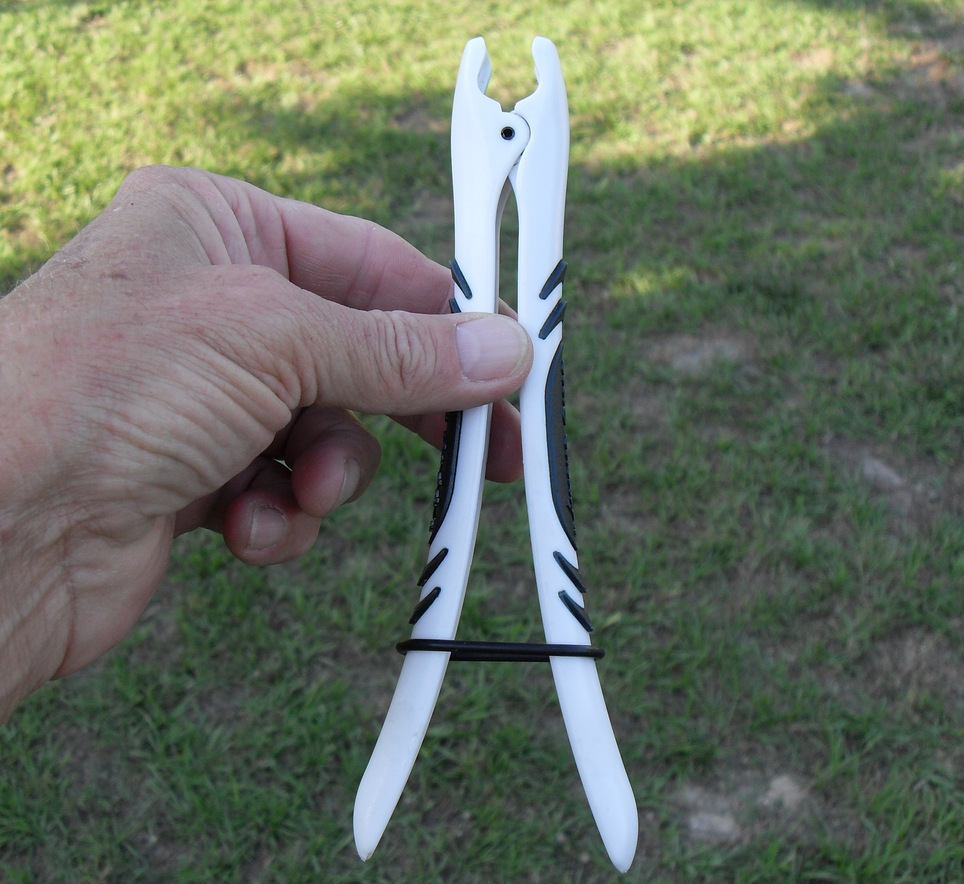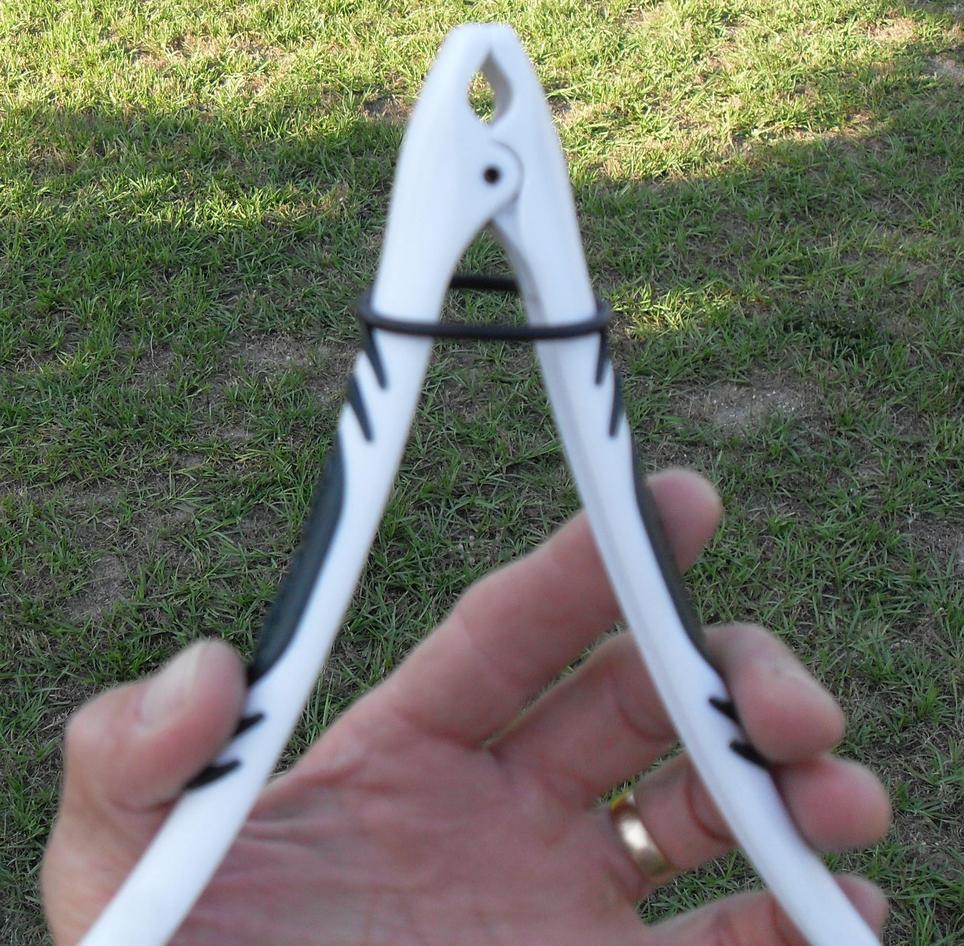 In-line stacking or
Tee-pee style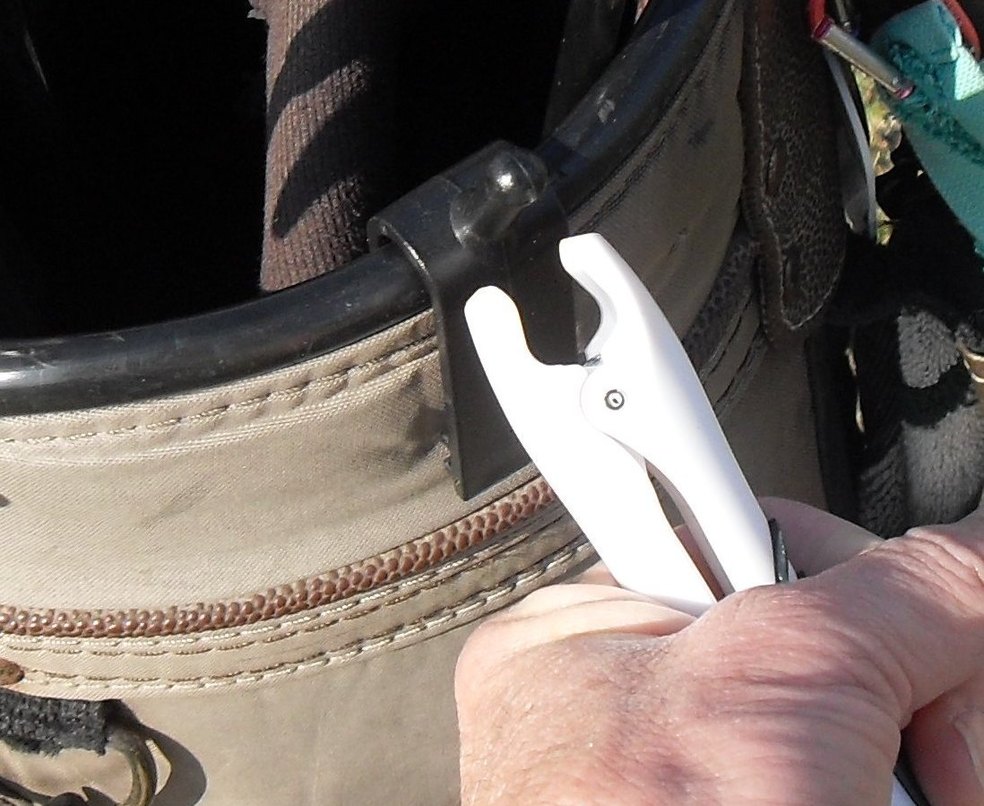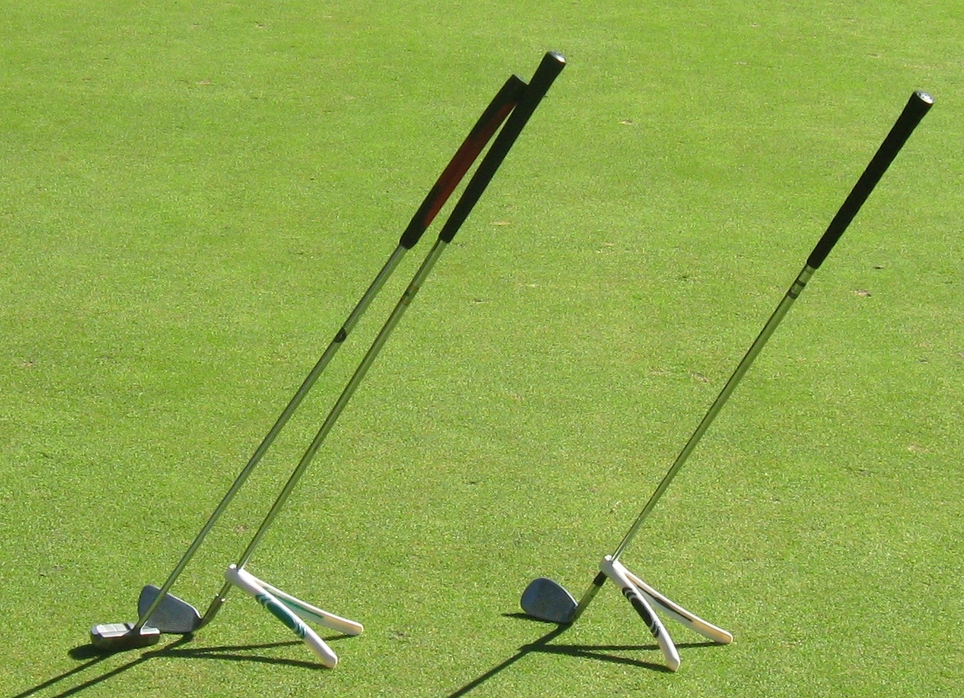 "Cart Path Only" just got a lot easier!
The #1 Personal "Caddy" in Golf Today!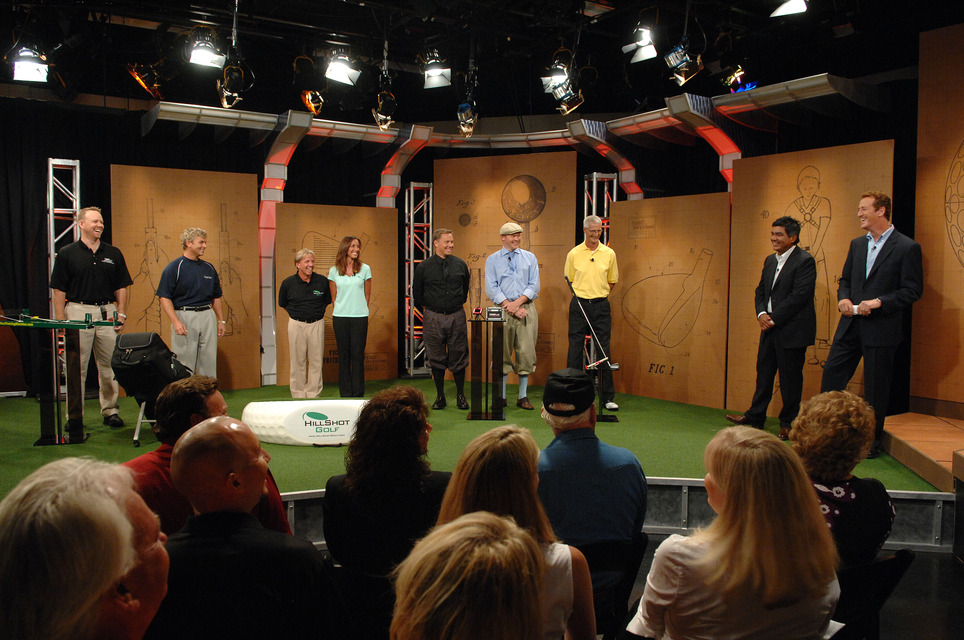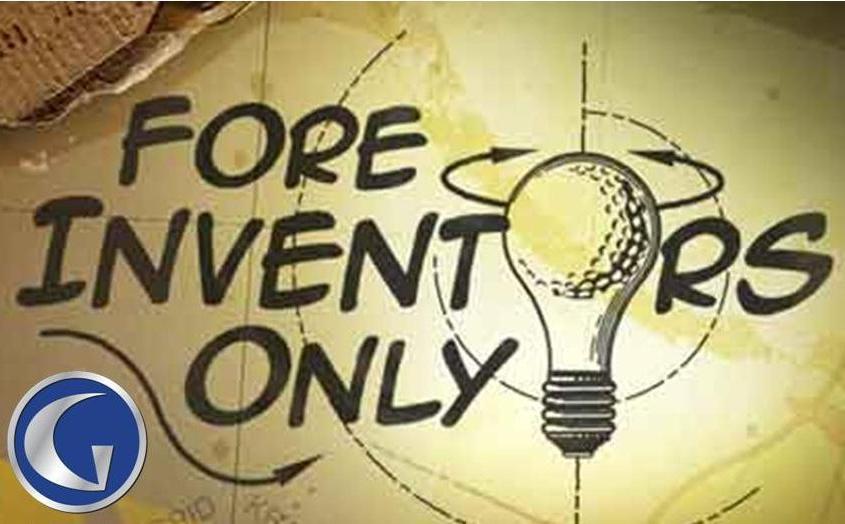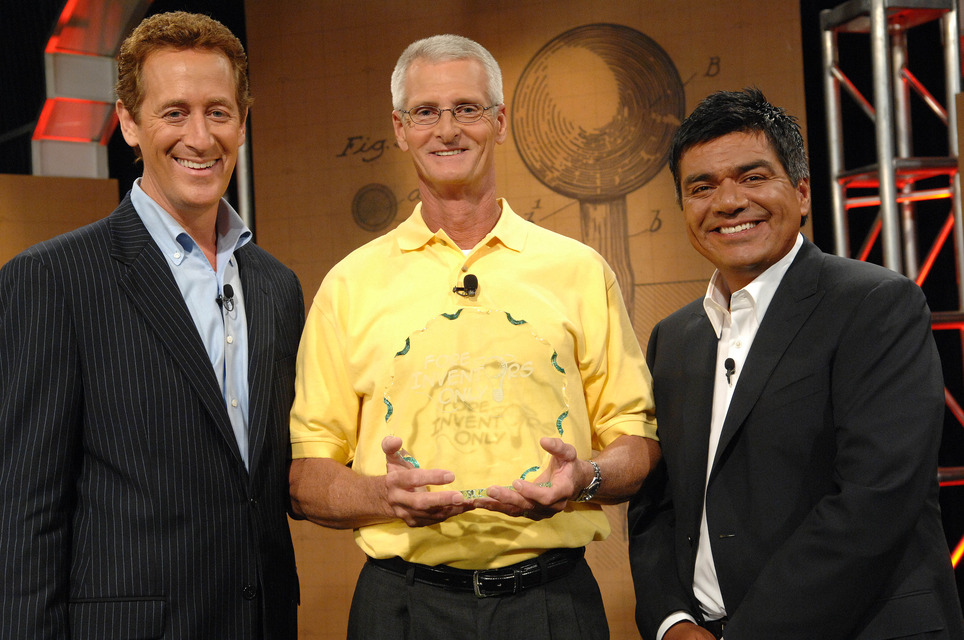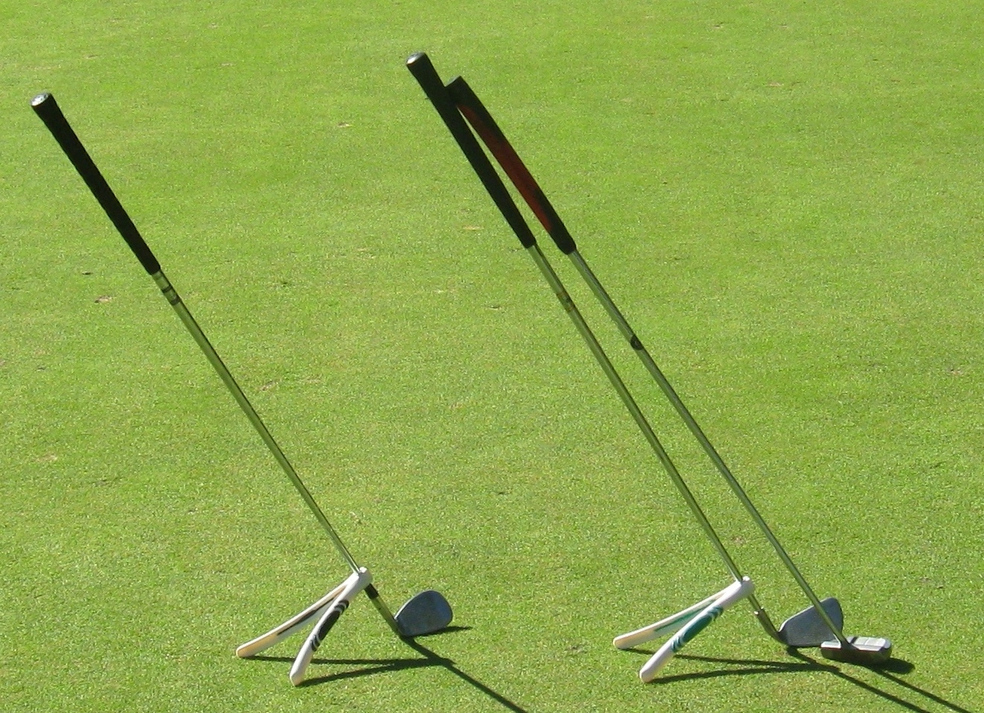 The perfect "caddy" around the
greens or in the fairway !
Special thanks to B. J. Hathaway
and Augusta Golf Instruction for his professionalism, support and friendship.
---
Double click here to edit this text.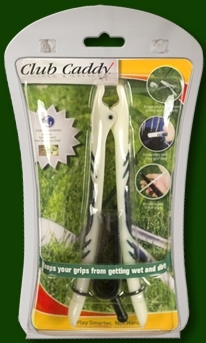 Double click here to edit this text.
Double click here to edit this text.
Double click here to edit this text.
OUT OF STOCK Pay Pal
All Major Credit Cars Accepted here to edit this text.