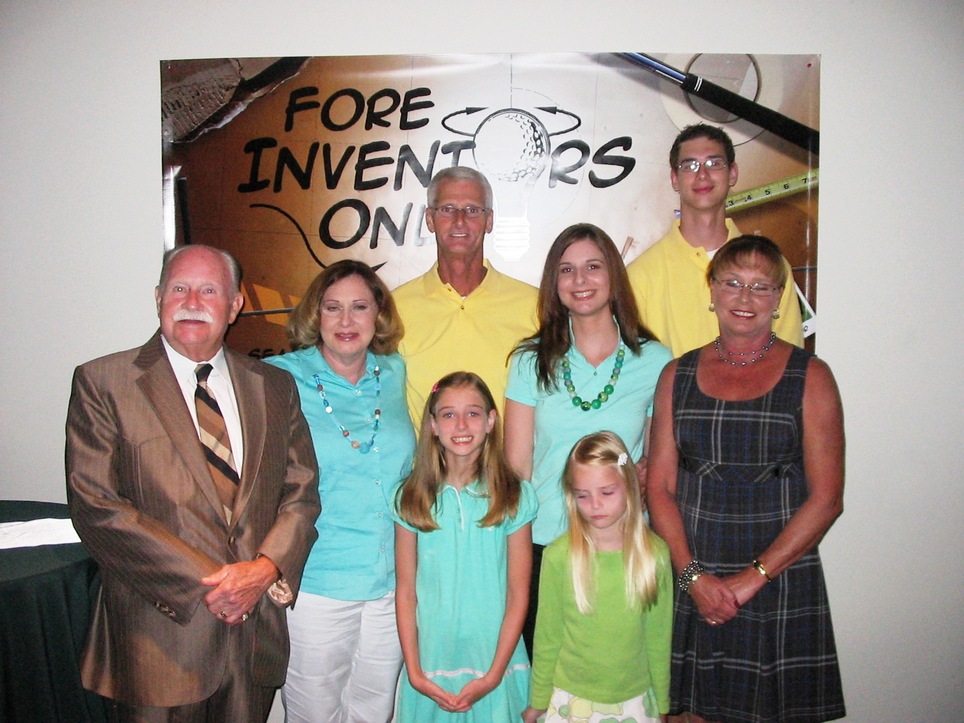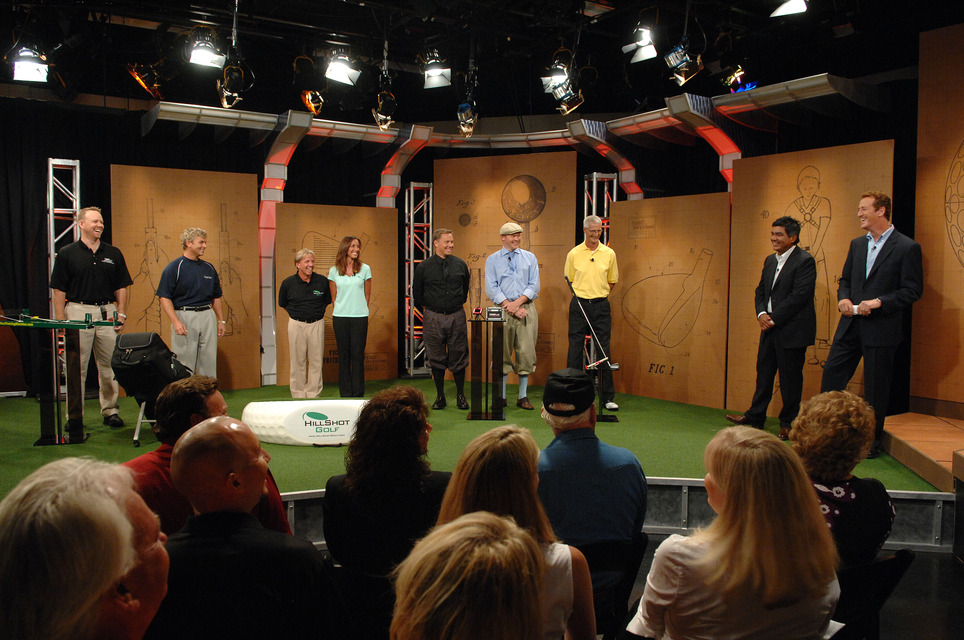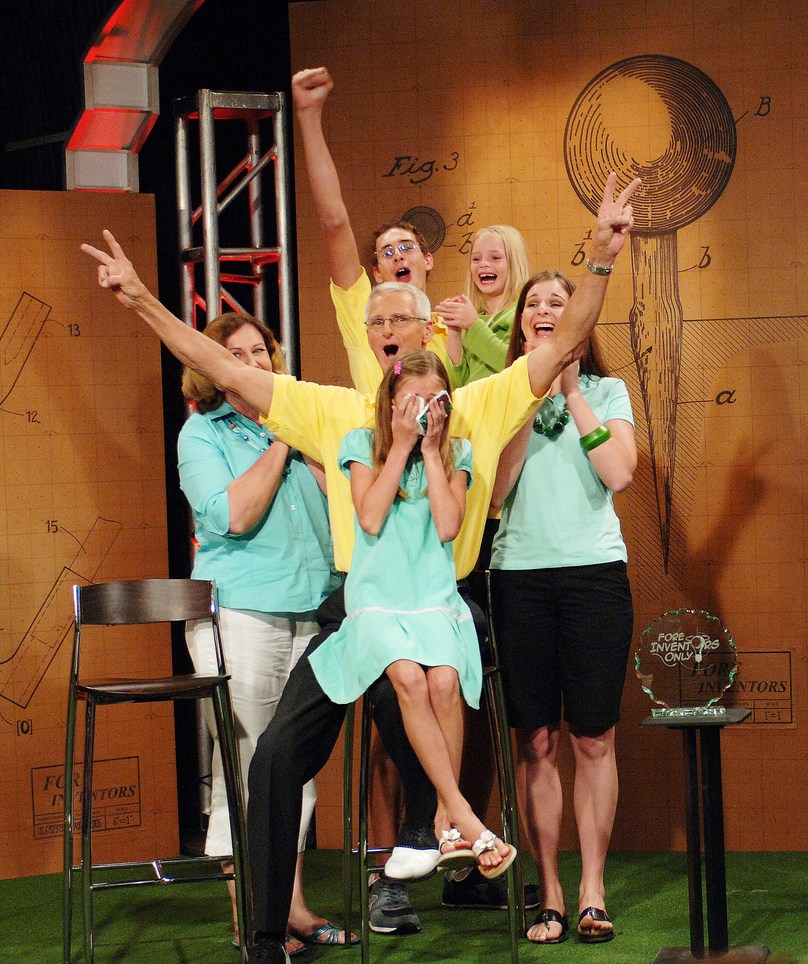 Gadget or Gift from the Golf Gods?

Some of you are familiar with part of my story, about how a simple working stiff invented a totally unique golf product, The Club Caddy, and worked for 12 years trying to get it produced and on the market. It seemed like the Golf Gods were against me at every turn. Everyone I show it to, from execs at golf companies to hackers, loved it but no one wanted to help me with the process to get it done. They all said, "Great idea, when you get it made and on the market and you've sold a bunch, I'll be happy to invest and help you out". Catch 22!

Undaunted, I spent thousands on research, patents and trademarks and more than a little on some "invention scams" promising to "Introduce it to industry" and get me a big payday. Like so many other unsuspecting inventors I too was "taken in" and relieved of my hard earned money only to realize that I was one of the na-ïve which are often cut from the herd and eaten by the vultures. Experience is a wonderful thing for which there is no substitute. I learned some hard lessons and swallowed some bitter pills, even my family was losing hope, but I persisted because I believed that many players would see what I saw—an unbelievably simple way to make playing golf easy and more fun.

Then along comes an opportunity to audition for a "reality" show on GOLF CHANNEL called

Fore Inventors Only

, a competition looking for the "Next Big Thing In Golf". Well this was a "door" I had to walk through (nothing to lose and everything to gain) so I took my little hand-made models down to Orlando to show them my concept and hopefully get someone in the golf business interested in helping me. Although I was confident that The Club Caddy had potential I never expected to win. I was taking one more leap of faith and hoping I could catch a break. And I did! The Club Caddy was voted (by the judges and viewers) as the best new invention. I was flabbergasted to say the least. If you watched the finale episode you'll have noticed that I didn't get out of the chair when they announced me as the winner, I was just too stunned.

Twelve years of struggle were suddenly worth every minute and I felt vindicated. It really is hard to express with words but I I so grateful that my family (all but one daughter) was there with me, just as they had been all along (even when they said "Don't talk about it anymore Dad—we've heard it too many times already).
We didn't win any money but we were guaranteed shelf space in Golfsmith for a year, an infomercial (that virtually no one saw) and $50,000 worth of commercial air time on Golf Channel.
I'm happy to say that my "dream" is coming true. The Club Caddy is now on the web at www.ClubCaddyGolf.com and many retail stores in the USA and Canada carry the product. It hasn't all been "peaches & cream" though (another story in itself) but Hooray for me and my family!

However I am puzzled that many, many players think that The Club Caddy is just a gadget to keep your grips dry or is only for "older" players. Nothing could be further from the truth. They have missed the "real" idea and concept of The Caddy (that's what I call it). It seems that they only see the "no more wet grips" angle. It does do that, but it does So Much More!

I was never really given enough time on the broadcast to explain everything The Club Caddy does for players. The Caddy actually performs several useful functions, all at the same time.

So our journey continues now with enlightening players of the world about just what this simple little tool is all about.

My proudest accomplishment though has to be that my kids have witnessed the power of faith and the results of persistence. I think they have learned that dreams can come true if you imagine, believe, follow your heart and never give up.

David Jones-Father/Inventor/Entrepreneur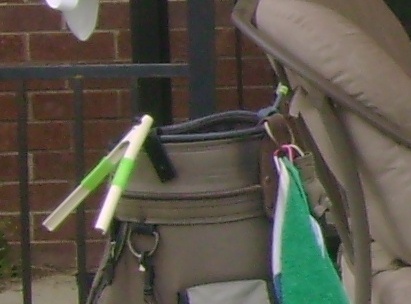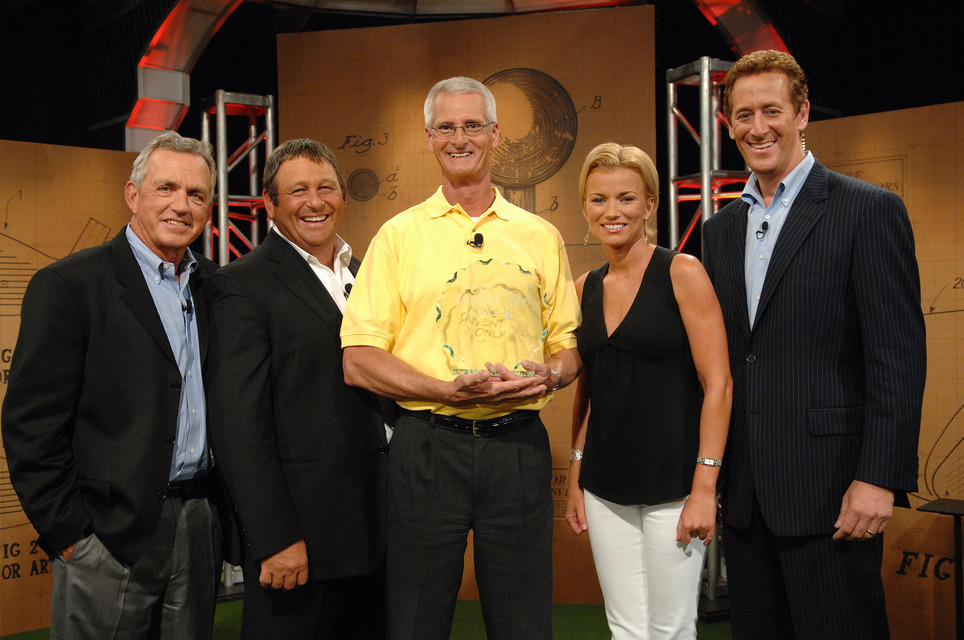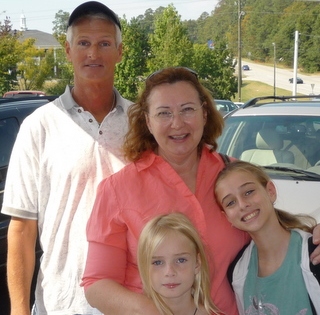 My home-made model on my old bag just before leaving for the first Golf Channel audition.
Top five finalists at the Live
Finale at GOLF CHANNEL
My wife & two of our
five kids-aren't they cute.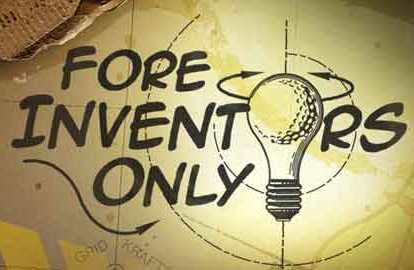 The #1 Personal "Caddy" in Golf Today!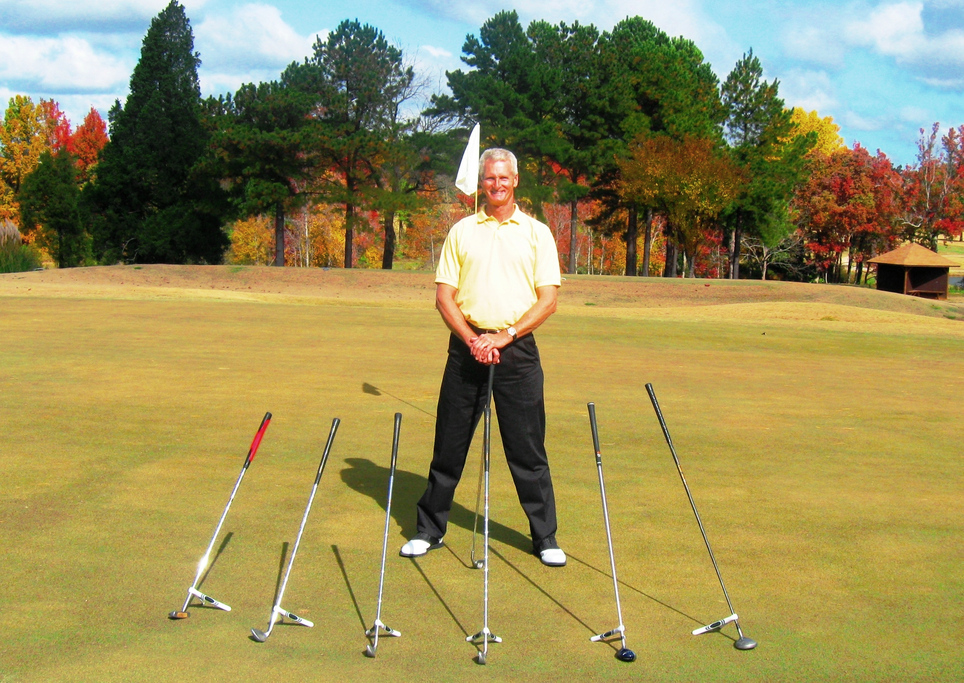 ---